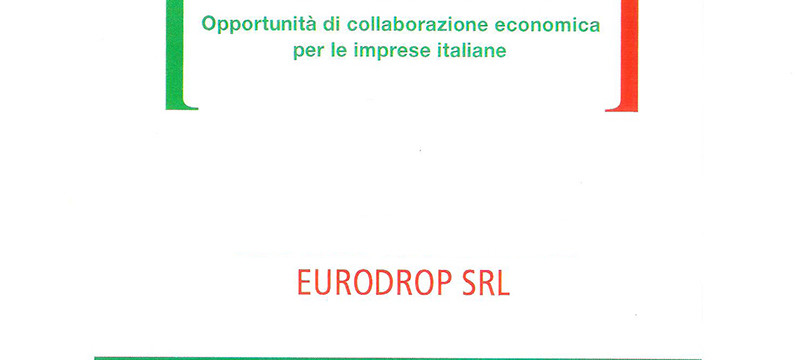 It was held in Rome on 15 November 2011, at the Hall of the former Pirelli-ICE in Liszt's Road no. 21, a Workshop entitled "Bosnia and Herzegovina: investment opportunities and industrial cooperation for Italian companies." The seminar is part of a Balkans Project, financed with funds from the Law 84/01 – "Provisions for the Italian participation in the stabilization, reconstruction and development of countries in the Balkans."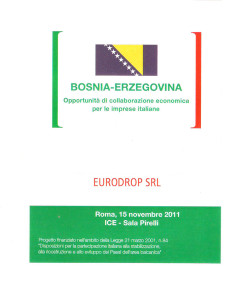 Thanks to the ongoing structural reforms,Bosnia and Herzegovina, are  ideal destinations for business investment and industrial collaboration and interesting business opportunities also arise from the different projects funded by the European Union and the International Organizations. The countryies, adheres  in addition from 2007 to the Central Europe Free Trade Agreement – CEFTA , which currently involves eight Central and Eastern Europe – Albania, Bosnia and Herzegovina, Croatia, Macedonia, Moldova, Montenegro, Serbia, Kosovo – in one free trade area.
The seminar provided an opportunity to learn about the projects and opportunities for economic cooperation and development in the country directly from the Bosnian representatives of the Agency for inward investment – FIPA , by the representatives of the European Union and the European Bank for reconstruction and Development – EBRD in Bosnia and Herzegovina, particularly in the following sectors : Energy – Agriculture and Agribusiness – Tourist Infrastructure – Textile – Wood Industry .